About
Paulding County Hospital Foundation was incorporated in 1999 as an Ohio nonprofit corporation and is recognized under the Internal Revenue Code as a 501(c)(3) charity. As a community foundation, your donation is tax-deductible and will help support access to excellent health care right here in Paulding County.
The Paulding County Hospital Foundation makes giving easy and effective by accepting a variety of gifts and providing flexibility to our donors. Like all community foundations, we are governed by a volunteer board of citizens and advised by professionals with expertise and knowledge of our community's needs.
As an important non-profit foundation in Paulding County, PCHF provides donors with the opportunity to make gifts or bequests of any size to accomplish their charitable objectives. We work with individuals and organizations to ensure that their charitable dollars remain in Paulding County where they will help to improve the health and quality of life in our community.
Paulding County Hospital
Board of Trustees
Philip Recker, President
Nicole Estle, Vice President
Emily Horner, Treasurer
Sue Derck
Ron Goedde
Don Gorrell
Jeff Hunyor
Lora Lyons
Gene Olwin
Dennis Price
Rena Rager
Kristen Schilt
James Sponseller
Kucera Thomas
Kim Wannemacher
Estee Miller, Executive Director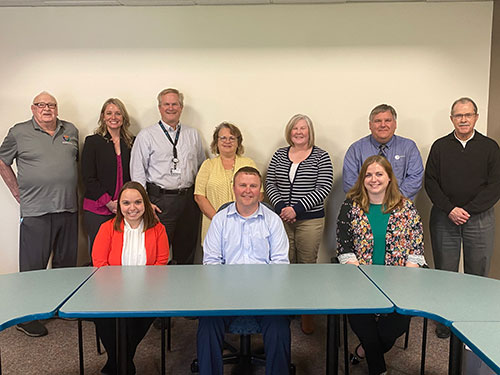 What is a non-profit foundation?
A foundation is a nonprofit corporation, with the principal purpose of making grants to organizations, institutions or individuals for charitable purposes related to the organization's mission.
Is PCHF a 501(c)(3) Organization?
Yes. Organizations with this designation must be organized and operated exclusively for charitable purposes. Donations to the Paulding County Hospital Foundation provide maximum tax advantage under state and federal law.
Why was the Paulding County Hospital Foundation created?
PCHF was initially created in 1999 with the intent of supporting Paulding County Hospital in its mission of serving the health care needs of the county residents.
Where do the resources for scholarships & grants come from?
The resources come from individuals and businesses that make gifts to PCHF through memberships, donations or memorials.
What options are available for supporting the Hospital Foundation?
Annual Memberships, Donations or Gifts
What does Paulding County Hospital Foundation do?
Raises funds to assist Paulding County Hospital.
Awards annual college scholarships to county high school students who plan a career in the medical field.
Awards grants to non-profit organizations who complete the grant application, and whose goals relate directly to the PCHF mission.
Sponsors fundraising events throughout the year, with proceeds going directly to projects ​that fulfill our mission.
What are the different ways to give?
Memorials or Honorariums
Contributing in memory of a deceased friend or relative, or in honor of a special person, doctor or hospital employee is an especially meaningful donation.
Planned Gift (estate planning)
Planned giving provides a method for donors to make donations to Paulding County Hospital and also enjoy financial, tax-saving and income benefits.
Everlasting Gift (endowment)
A donation of money or property designed to keep the principal amount intact while using the investment income for charitable efforts.
Why choose PCHF for your donation through membership or gifts?
Since 1999, Paulding County Hospital Foundation has provided a vehicle for donors to make their charitable dreams a reality. The income tax and estate tax planning advantages of utilizing a community foundation are significant; however, we have found that a donor's satisfaction of being able to give back or to connect with their community is a driving force behind philanthropy.
PCHF's charitable giving options provide maximum value and tax benefits. Gifts to PCHF will provide a great impact here at home.  ALL monies received stay right here in Paulding County and are used directly to benefit Paulding County Hospital and to fulfill our mission.
PCHF is governed by a volunteer board of citizens and advised by professionals with expertise and knowledge of our county's needs. PCHF provides a way to create a legacy of giving for you and your family.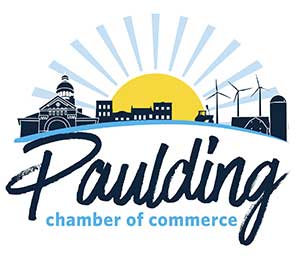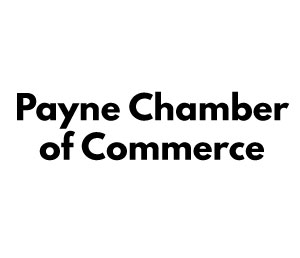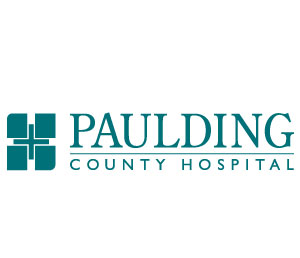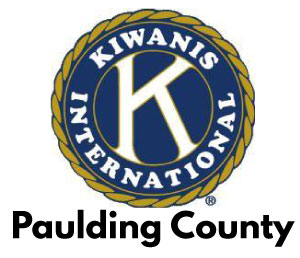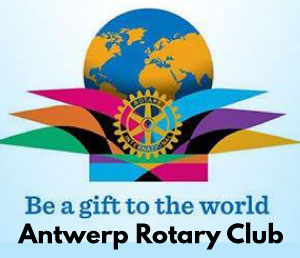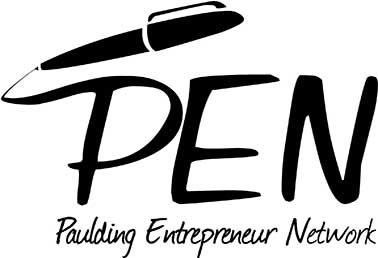 1999
Paulding County Hospital Foundation was incorporated in 1999 as an Ohio nonprofit corporation and is recognized under the Internal Revenue Code as a 501(c)(3) charity.
 February 2000
A group of Paulding County Hospital friends met to plan the organization of PCHF. At that time, the group decided on the purpose of the foundation. To elevate the mental, moral, intellectual and physical welfare of the citizens of Paulding County.
April 2000
The first annual PCHF meeting was held with 53 charter members in attendance. The Charter Founding Trustees were:
Don Snyder, MD
James H Gray, DO
Dean Riggenbach
Larry B. Fishbaugh, DO
Kate Gilreath, DO
William H. Strawter, MD
June of 2000
At the June board meeting, PCH CEO Larry Thornhill proposed the first foundation fundraiser, a golf tournament. The trustees also developed a mission statement:
" Paulding County Hospital Foundation is a non-profit organization created to establish a perpetual fund through contributions to assist the hospital to continually improve the health and well-being of the residents in our communities."
The "perpetual fund" reflected the group goal that, in the future, the foundation could provide financial support of the mission solely from interest income.
February 2000
PCHF membership increased to 67, and a part-time fundraiser position was created.
November 2001
PCHF voted to award three scholarships to local students planning on pursuing a career in health care. One scholarship was awarded to each of the three Paulding County high schools.
January 2002
The membership committee recommended changes to membership dues and approved three levels of giving: $25, $50, $100, and a $ 5,000-lifetime membership.
May 2002
The PCHF account balance was $20,661.82 with 64 members. The first scholarship winners were awarded $250 one-time scholarships.
November 2002
Tree of Celebration was selected as the name for PCHF's permanently displayed fundraiser.
January 2003
The value of the three PCHF scholarships was increased to $500 each.
2015
PCHF had 62 paid memberships and awarded three $1000 scholarships, 1 $700 scholarship, and 1 $500 scholarship.
2016
Sue Dangler became the first executive director.
August – The Foundation hired its first executive director, in a part-time capacity, to provide strategic planning services, organization, improve communication within the foundation and increase public awareness of the foundation and its mission.
2017
PCHF renewed emphasis on support for Paulding County Hospital, community outreach, high-quality health care and wellness. Strategic planning resulted in a 2-year plan to expand the foundation's footprint throughout the county, grow membership, and raise more funds to implement the mission more fully.
2018
Donated $12,700 to support the Women's Imaging Center and Mammography Upgrades
& $800 Paulding County First Responders Training Facility Shelter
2019
Donated $8,000 donations towards CT Scan Machine
2020
Ashley Collins became the second executive director.
Donated $6,200 to the Family Care Rooms. The donation was used to furnish the rooms and make it more comfortable for family members while loved ones are in hospices.
2022
Estee Miller became the third executive director.
Matched donations up to $25,000 and in total donated $55,000 towards a new, state of the art CT Machine for the Hospital.